Newsletter 25th Sept 2023
25th September 2023
Local Author Visit
Last week pupils across the school had the opportunity to hear local author Debra Wellington read her new book 'Grow Tall, Sid!'. As well as enjoying listening to the book and looking at the colourful illustrations, pupils had the chance to ask about the process of writing and illustrating the book. We heard answers to lots of questions from "Who was your favourite author?" to "How long did it take to write the book?". Several pupils were so interested that they returned to ask questions later! Other children had the opportunity to look closely at the illustrations and comment on what they could see. We now have a copy of the book in the school library ready to enjoy again and again. Thank you to Debra for taking the time to visit us.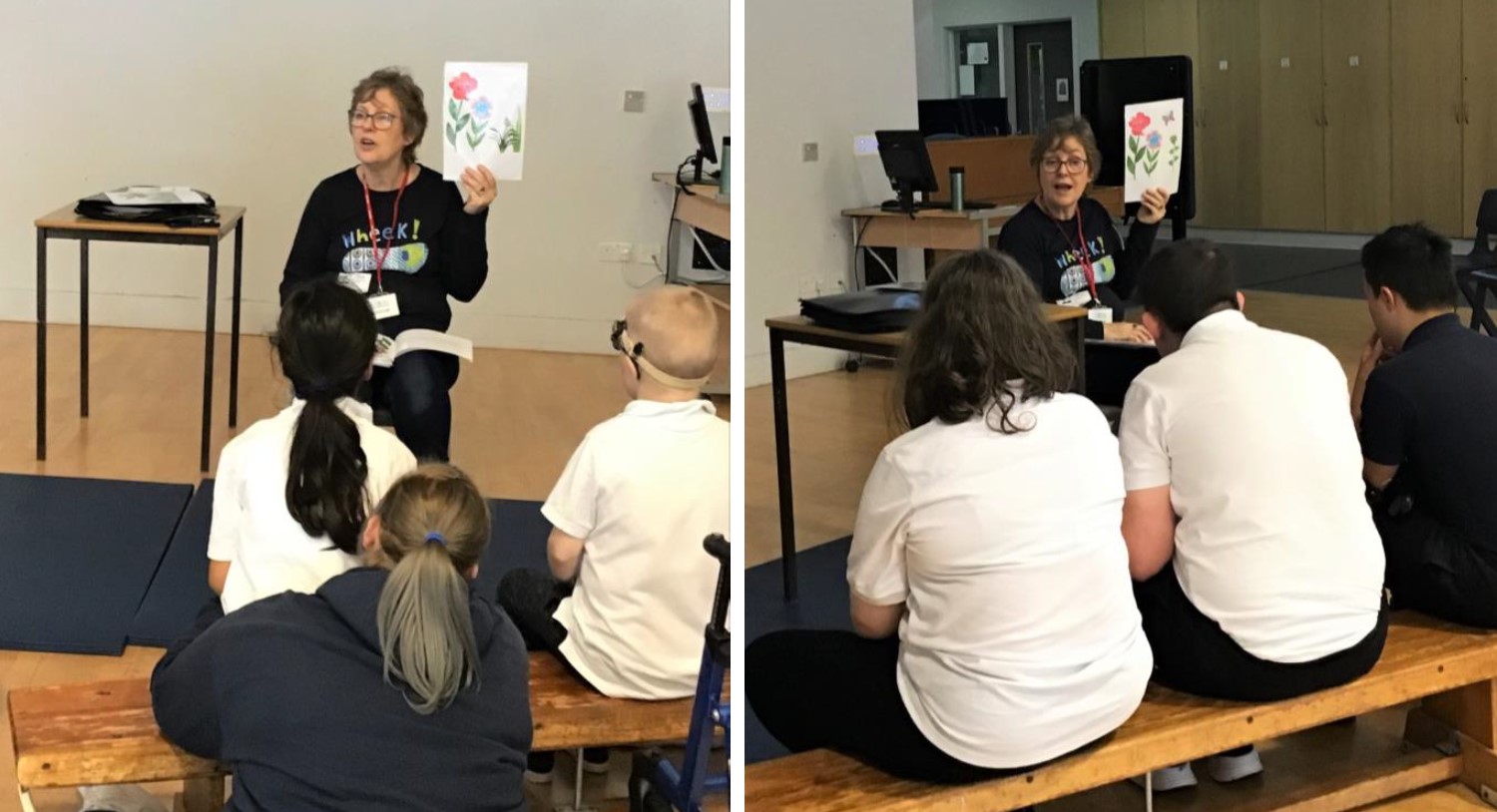 Skills for Independence
Class 5 have been enjoying learning about people who help us this half term. They got to become police officers this week and solve the clues around the school to rescue the Teddy! They have also been practising following a recipe independently to make their own sandwiches, even washing up after themselves!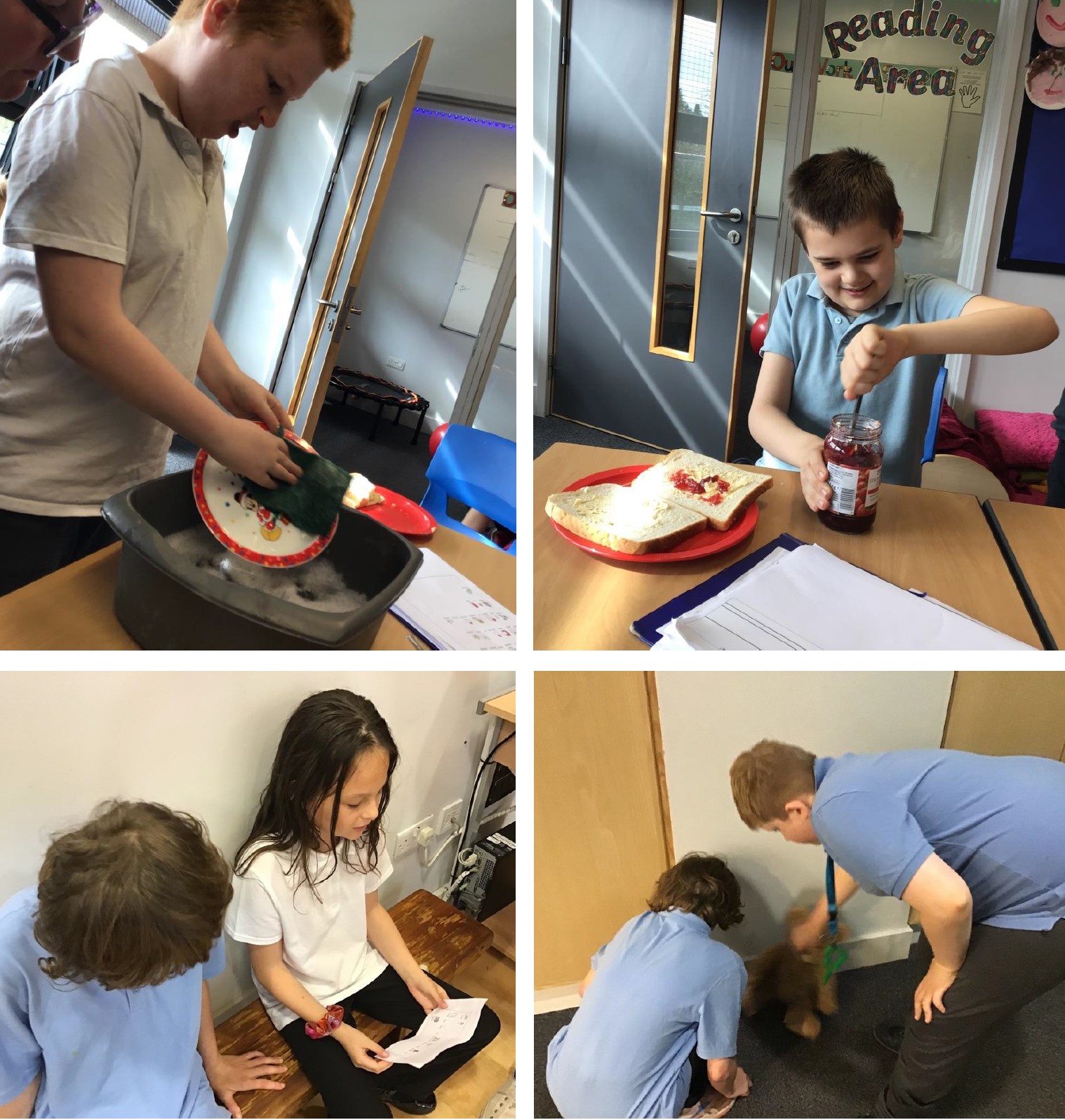 Mill Water Car Boot Sale

Saturday 14th October

11am - 2pm
SEN Parent Support Survey
Many parents and carers would like to learn more about how to support their child with SEND at nursery, school or college.
Devon Information Advice and Support (DiAS) already runs some free information sessions, but would like to know if parents and carers want something different. What you tell them will shape the future information and training they develop and run.
They've made a short survey so you can share your views and ideas. There are 8 questions, most of them are multiple choice. It should take just a few minutes to complete it. The closing date is 6th October 2023.

Meet and Greet for New Parents and Carers
Parents and carers of our new pupils are invited to a Meet and Greet event in school on Friday 20th October from 12.30-1.30pm.
This will be a chance to learn more about the school and to meet staff and other parents. Tea and coffee will be served. Parents and carers are welcome to collect their child afterwards, ensuring they sign them out.
If you need further details, please email info@millwater.devon.sch.uk
Autism Support Coffee Morning
A free coffee morning is being held in Exmouth for all parents and carers of people with autism; on the Deck (1st floor) level of Ocean next Thursday 28th September, 10am-12pm
It is being run by the Devon coordinators of Bristol Autism Support and will be co-delivered by Julia and Vicky who have their own personal experiences of autism. This is the first in a series of regular coffee mornings and will be a chance to receive support and information. Julia and Vicky will be easy to spot with their lanyards and sign.

PTFA
Do you have skills that might support the Friends of Mill Water PTFA?
Perhaps you're good at managing accounts, admin or communications?
If so our PTFA would love to hear from you. It needs members who can volunteer a bit of time each term. This will ensure that it can keep supporting the fun activities that raise funds for extras for pupils. No job is too onerous. It's all about teamwork, having fun and the occasional slice of cake!
To find out more about the roles that need filling and how you can help, please email ptfa@millwater.devon.sch.uk
Crowdfunder for Mill Water Pupils' Gardening Project
Donate £1 to Mill Water and a national Crowdfunder scheme will double it!
The Save Our Wild Isles Community Fund is a collaboration between Aviva, the WWF and the RSPB. They have teamed up to support projects that protect and restore nature. Mill Water's outdoor learning initiative is one of their chosen schemes.
To find out more, or to make a donation and see it doubled, click on the image below...
Blue Tokens for Mill Water
Don't forget to grab a blue token for Mill Water when shopping in Tesco!
Several regional stores are currently supporting us with the scheme.
Money raised will pay for extra enrichment activities for all pupils. Every little helps!