King Charles Writes to Pupils
Pupils were amazed to receive a card from King Charles in the post! Gemma Moore's class had written to him last term to extend their condolences after the Queen's death. His card included a beautiful childhood photo of himself and his mother and the heartfelt words: "It was so very kind of you to send me such a wonderfully generous message following the death of my beloved mother. Your most thoughtful words were enormously comforting, and I cannot tell you how deeply they are appreciated at this time of immense sorrow."
Class teacher Gemma said that pupils were "deeply saddened" by news of the Queen's death. "After discussions, we decided that sending a card would be a good idea. They were so excited when they got a reply and wanted to show everyone. They knew it was from the King as they spotted the special stamp on the envelope."
Will you be a Parent Governor for Mill Water?
We are looking for enthusiastic and committed parents from a variety of backgrounds to join our friendly, active and motivated Governing Board. Your special quality is being a parent of a Mill Water pupil. It doesn't matter how long your child has been at the school.
Trampoline Consent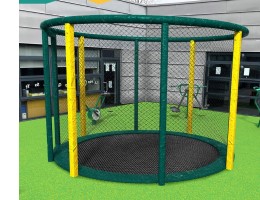 An email has been sent home regarding consent for pupils using our new sunken trampoline. Where consent has already been given for inclusion in indoor rebound activities, we assume that you are also happy for your child to use the new outdoor trampoline. Please refer to the information in the email and, if necessary, respond accordingly. Thank you.
Cauliflower Cards Christmas Fundraiser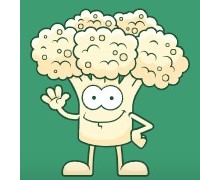 Thank you to everyone who bought Cauliflower items with your child's festive design on. This raised £110, which will go directly towards enrichment activities for all pupils. We look forward to repeating this lovely fundraising project again next Christmas.
Preparing for Adulthood
Following our first two sessions, Introduction to Preparing for Adulthood and the Mental Capacity Act last year, Elaine Letten will be coming in to deliver the third session covering Deprivation of Liberty.
This session is planned for Tuesday 24th January, 10-11am, at Mill Water School.
To book your place, please email parentforum@millwater.devon.sch.uk
Online Safety
Originally released in 2004, World of Warcraft was an instant critical and commercial success. By 2010 it had become the most popular MMORPG (massively multiplayer online role-playing game) ever, peaking at 12 million subscribers worldwide. Warcraft encourages players to communicate when tackling quests – but this, of course, also leaves the door open for less friendly interactions.
You can download the National Online Safety leaflet here
You can register with our school here to create a free account, download the National Online Safety App and access all of the free resources.
Research Project into Long-term Health Conditions
A researcher at Queen Mary University of London is seeking participants to take part in a master's project about multiple long-term health conditions in children and young adults. No names will be used and information collected will remain anonymous. Click here for more details
Parent and Carer Support Workshops
Devon County's Early Help team are running free 'Autism and Us' themed workshops for parents and carers during Spring 2023. They will provide support for those with primary and secondary children who are either on the autism waiting list or who have received a diagnosis of autism.
Full details can be found here
To book your place or find out more, email: educationlearnersupport@devon.gov.uk
Resolving Family Conflict
Free online support for improving family relationships is available from Happy Families, Happy Futures Devon. This is aimed at helping parents to create a better environment for their children by managing emotions and developing positive communication and problem-solving skills.
Raising Money While You Shop
You can raise money for Friends of Mill Water School (PTFA) while you shop via Easy Fundraising and AmazonSmile
You can find out more about the PTFA here
Signposting...
Winter Support for Woodbury, Exmouth and Budleigh residents
Seachange in Budleigh can offer help with the purchase of 'energy saving' items this winter, through the National Grid Community Matters Fund. Please initially contact Sarah Forde at Seachange via sarah.forde@seachangedevon.org
This fund is limited and once it's gone it's gone.
---
Household Support Funding (approx. £100)
Available for those on pre-payment gas and electric meters.
Complete this online form to apply.
---
Exmouth Foodbank
Exmouth Foodbank provides food help to anyone struggling to make ends meet, from its premises in Sheppards Row.
Tel: 07749 322291 Email: help@exmouthfoodbank.org.uk
---
Wesley's in Budleigh Salterton
Community larder and a monthly 'pay-as-you-can' community supper, in Temple Methodist Church hall, Fore Street, EX9 6NG. Call 07955 863160 for more details.