King's Coronation Celebrations
The school's been awash with red, white and blue this week. Coronation celebrations have included cream teas, crown making, games, a parade and a whole school disco.
Exmouth Sailing
Class 11 pupils are getting a chance to go sailing this term, thanks to Ex Sailing Club's Sailability programme in Exmouth. They will develop boat skills as well as learn about our local coastal geography and wildlife.
Seeking a New Volunteer Governor
We are looking for a new volunteer Governor to join our Governing Board.
You don't need to have any experience in education and people with no connection to the school are also invited to apply.
New Staff Member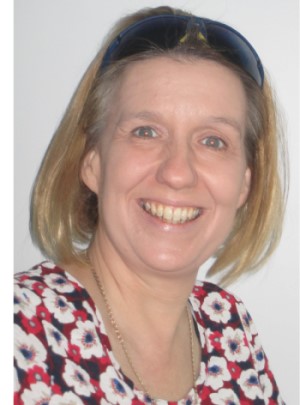 We welcome Sally Cregan back to the leadership team at Mill Water.
Sally has worked as a leader in a range of SEND settings and is a QTVI (Qualified teacher of Visual Impairment) and skilled musician. Sally is currently part time, but after half term will be adding to her role by delivering therapeutic music sessions across the school.
Preparation for Adulthood
Elaine Letten, Social Worker from the Preparing for Adulthood Team, will be coming in to Mill Water School on Tuesday 9th May, 10 - 11am, to discuss the changes currently being made to the Transition to Social Care Services.
This is also an opportunity to have an open discussion around Preparing for Adulthood and Transition to Social Care Services.
This session is open to all parents/carers with children in Year 8 and above.
If you have any questions, please email Gemma - parentforum@millwater.devon.sch.uk
Personal Learning Goals (PLGs)
We are in the process of changing when PLGs are set for pupils, moving towards them being set at the start of each new term by September 2023. You may therefore find that, while we are in the process of change, your child's targets may run for longer/shorter than usual. Please be reassured that teachers are adjusting targets accordingly to make them appropriate for the time period set. Any questions or concerns please contact your class teacher or Grace - PLGs@millwater.devon.sch.uk
RSE Coffee Morning
A group of parents joined Niki (RSE lead) and Grace (Assistant Head) for discussion and learning about RSE (relationships and sex education). Parents were able to talk to and learn from each other as well as take away RSE resources to use at home with their children. The resources supported topics such as body parts, clothing and when to wear it, public and private and puberty.
Please Drive Safely
Please can all parents and carers transporting children to and from school through Bicton campus drive slowly and adhere to the one-system in place through the Bicton car park. Thank you.
Raising Money While You Shop
Don't forget that you can raise money for Friends of Mill Water School (PTFA) while you shop via

Signposting...
Household Support Funding (approx. £100)
Available for those on pre-payment gas and electric meters.
Complete this online form to apply.
---
Exmouth Foodbank
Exmouth Foodbank provides food help to anyone struggling to make ends meet, from its premises in Sheppards Row.
Tel: 07749 322291 Email: help@exmouthfoodbank.org.uk
---
Wesley's in Budleigh Salterton
Community larder and a monthly 'pay-as-you-can' community supper, in Temple Methodist Church hall, Fore Street, EX9 6NG. Call 07955 863160 for more details.